What is a Mommy Makeover?
Do you think your body figure can remain the same after childbirth? And deep down, you know how you want to look and feel gorgeous. And you likely don't want to achieve that perfect body through a workout regimen or some eating habits.
One of the best solutions is to go for a mommy makeover. But what is it? It's a series of cosmetic surgical procedures performed to restore your body areas affected by childbearing in just one dramatic operation.
Mommy makeovers can only benefit mothers after childbirth. Otherwise, performing it before childbearing will erase the surgical procedure after delivery.
What is Included in a Mommy Makeover?
Mommy makeover includes breasts and abdomen. Nevertheless, we have several procedures tailor-made for your needs:
Mini-Tummy Tuck

Brazilian Butt Lift

Non-surgical procedures
Benefits of a Mommy Makeover
Honestly, pregnancy stretches your tissues, skin, and abdominal muscles to allow the baby to grow comfortably. During breastfeeding, the breasts will lose their firmness and change their form. Mommy Makeovers can help your breasts regain firmness and form. 
Some might think that exercise and diet plans will help their body after pregnancy. These two options can help you lose weight. However, your skin and tissue may not respond successfully. And that's why mommy makeovers in Utah remain an excellent solution.
Mommy makeover results are achieved at once. Also, it combines the recovery period of multiple procedures. What does that mean? You can retrieve your stunning body image in a fell swoop. Here is the catch: whether working or stay-at-home mom, you can benefit from mommy makeovers since the treatment and recovery occur once- reducing the downtime. Sounds impressive, right?
In addition to that, a mommy makeover boosts your self-esteem. Imagine you are preparing for a big date approaching, but you are uncomfortable with yourself. Let's be honest. You know of those sagging breasts, loose skin, and stubborn fat. You will want to transform your post-pregnancy body into another exceptional version of yourself. Of course, exercise and healthy eating won't achieve those results in that short time. Admittedly, a mommy makeover in Utah will serve to give you a new figure that helps you stay motivated. 
Finally, a mommy makeover is more flexible. You can choose the area you want to address. For instance, let's say you only want to eliminate elongated labia or loose skin; you can apply only the procedures that focus on the area you choose.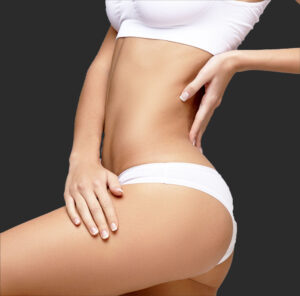 What is the Recovery Time for a Mommy Makeover?
Mommy makeover is a wonderful way to achieve an outstanding look, feel better about yourself, and steer away boredom. However, it requires you to invest a great deal of time. For you to benefit the most from this surgical procedure, you will need to plan accordingly.
The recovery period varies depending on the procedures performed. It can take approximately 2-6 weeks. After the surgery, you will need someone to pick you up and stay with you for the next 24 hours. The bandages covering the incisions will remain for a few days. You will also need compressible bandages to control the swelling. Also, small tubes may be used to drain the after-operation fluid.
In other words, you won't be able to lift or bend normally during the recovery period. That's to mean you won't lift anything or do any strenuous activity like cooking, driving, etc. You will also need to prepare to sleep on your side or back, elevating your feet and upper body.
Schedule a Mommy Makeover Consultation
Now you know what a mommy makeover is. If you are looking for a mommy makeover in Midvale, Utah you can never go wrong with the Plastic Surgery Institute of Utah. Take the next step. Contact us today and schedule a mommy makeover consultation!