LEARN
ABOUT US
Plastic Surgery Institute of Utah is a premier, AAAASF-accredited facility in Midvale, UT operated under the guidance of board-certified plastic surgeon Dr. Kirk Moore. Offering a library of surgical and nonsurgical procedures for women and men alike, our office diligently serves patients all across the greater Salt Lake City, UT metropolitan area and beyond. We provide patients with an array of aesthetic enhancements, including Rapid Recovery breast augmentations, tummy tucks, CoolSculpting, breast lifts, breast revisions, injections (such as BOTOX and Juvéderm), and services to assist with weight loss, like ORBERA and Obalon. Dr. Moore has gained widespread recognition for his 48-hour Rapid Recovery breast augmentation methodology. This innovative technique was developed with the comfort, time, and optimal satisfaction of women in mind.
Our plastic surgery office features a capable team of professionals who strive to provide patients with high-quality client service and personalized cosmetic care. Together, we create stunning, natural results that allow the men and women in our care to feel comfortable in their bodies. We invite you to learn more about our cosmetic family. We hope to see you soon!
*All information subject to change. Images may contain models. Individual results are not guaranteed and may vary.
ABOUT OUR FACILITY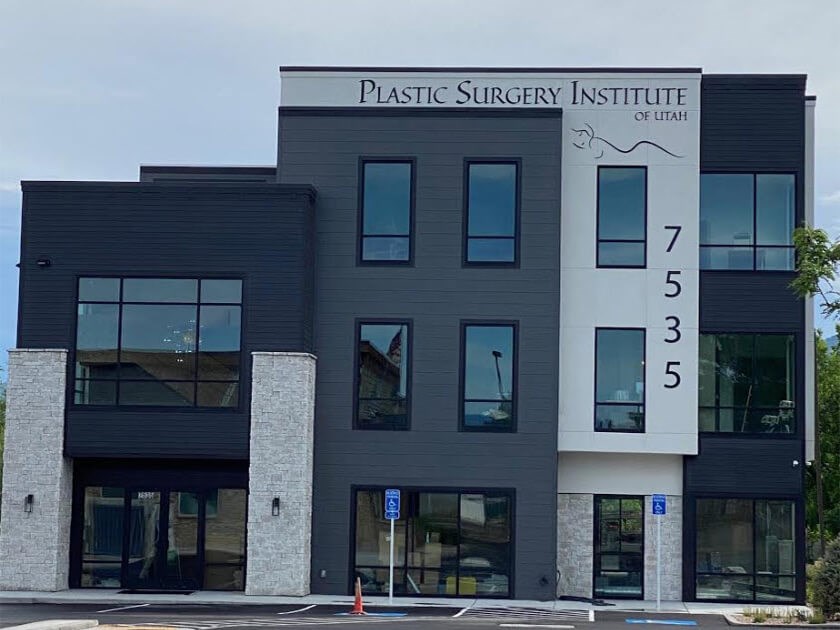 Located in the heart of Midvale, UT, Plastic Surgery Institute of Utah welcomes men and women from all over the country. Our staff goes above and beyond to ensure that visiting patients are met with a warm, calming atmosphere. When you arrive, you will be encouraged to relax in our lobby's large, cushioned chairs as you wait to be seen in one of our private consultation rooms. If you have any questions along the way, a receptionist will always be stationed at the front desk and ready to help. Our operating room, which is AAAASF accredited, is where all of your treatments and procedures will take place. Dr. Moore only sees patients one at a time to ensure that their needs and goals are given his fullest attention.
AAAASF-ACCREDITED SURGERY CTR
Our hardworking staff at Plastic Surgery Institute of Utah strives to provide patients with the best care, environment, and results that the industry has to offer. The safe, professional atmosphere we have created led our Midvale, UT office to earn accreditation with the AAAASF. This coveted recognition means that Dr. Moore and his team are able to provide complex services on-par with those only performed at qualified hospitals and higher institutions. There are few plastic surgery practices that are able to offer patients the unique convenience of a completely on-site experience. Our premier facility is held to the highest medical standards in terms of safety, cleanliness, and professionalism.