Hair Restoration

in Midvale, UT
HAIR RESTORATION
ABOUT FUE WITH NEOGRAFT®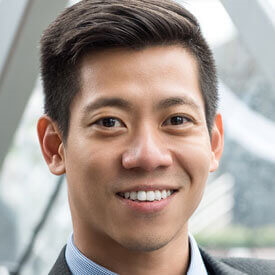 The NeoGraft is the first and only FDA-approved automated hair restoration system that safely performs follicular unit extraction (FUE) procedures.
Both men and women alike are capable of experiencing hair loss. Although hair loss and thinning are common, it can still be distressing for the many people who go through it. For many, a full head of hair can represent a level attractiveness and desirability. For this reason, board-certified plastic surgeon Dr. Kirk Moore is excited to offer Midvale, UT patients the NeoGraft system, a breakthrough treatment for hair restoration. Dr. Moore and his team understand the effect that a hair restoration procedure can have on your daily interactions with people and in all aspects of your life, both personal and professional. More traditional methods of hair transplantation required the removal of large groupings of hair from the back of the scalp. This technique often left scars and merely shifted the hair thinning from one part of the scalp to the other rather than providing an efficient restoration. The innovative technology of today, however, removes individual hair follicles from the scalp in their naturally occurring groupings. These follicles are then placed onto the areas of the scalp where balding or thinning has occurred, creating a fuller finish.
If you have noticed any hair thinning or pattern baldness, don't hesitate to contact our AAAASF-accredited office to find out how FUE with NeoGraft can provide you with thicker, fuller hair.
IDEAL CANDIDATES
You may be a candidate for FUE with the NeoGraft system if you have large patches of thinning hair or bald spots. You may have tried nonsurgical methods, like shampoos, topical medications, PRP (platelet-rich plasma) with hair therapy, or low-level laser therapy. While these treatments may help slow or prevent hair loss, they may not be able to correct advanced hair loss. The NeoGraft automated hair restoration system can be performed on most hair conditions, colors, and textures. During your consultation, Dr. Moore will assess your hair and scalp to determine if you have enough donor follicles to accomplish your hair restoration goals. Dr. Moore has performed this technique for patients experiencing a range of concerns, such as:
Male or female pattern baldness
Androgenetic alopecia
Traction alopecia (from pulling the hair, ponytails, or braids)
Patches of bald spots or thinning
Advanced hair loss due to burns or scars
SURGICAL TECHNIQUE
Your FUE procedure will be performed at our AAAASF-accredited facility using a local anesthesia to numb your scalp. An oral sedative may be added to help keep you calm during the process. During your consultation, Dr. Moore will talk to you about what to expect during your FUE with NeoGraft treatment, including how long it will take. Once you are prepared, Dr. Moore and his team will begin the process. While they work, you can relax by watching TV or listening to music.
The donor follicles will typically come from the back of your head since this is an area where hair growth is constant. For medium to large grafts, the entire back and sides of your scalp may need to be shaved. For smaller cases (less than 1,000 – 1,200 grafts), you may only need to get a small strip of hair shaved, which will be camouflaged by the hair above it. The donor hair is removed in follicular units, typically about 1 – 4 hairs. The hair removal process is randomized so that the hair around the extracted grafts will grow back and camouflage the extracted follicles. The transplanted area will be designed by Dr. Moore, according to the angle, depth, orientation, and density of your scalp to make natural-looking results.
WHAT TO EXPECT
After your NeoGraft procedure, you will be able to go home and resume most normal activities. Dr. Moore will go over your recovery instructions, including how to care for your hair and when to schedule follow-up appointments. You may have some redness or inflammation in the donor and transplant sites for a few days. Small scabs around the transplanted follicles can usually be seen for 7 – 10 days. Several weeks after the procedure, the transplanted follicles will transition to the resting phase of hair growth. This usually lasts for 3 – 4 months as the hair falls out. This is normal, and the transplanted follicles will move back into the growing phase as new hair appears. It should take about 12 – 18 months for your final results to be visible. At this point, your hair should look thicker and fuller. To maintain your new results, you may talk to Dr. Moore about receiving nonsurgical treatments, like topical medications and PRP therapy.
FREQUENTLY ASKED QUESTIONS
How much does the NeoGraft cost?
Because every individual situation is different, every patient who receives FUE with the NeoGraft will have their own personalized treatment plan. To fully tailor your procedure to your unique needs and goals, Dr. Moore will assess your hair to determine the amount of time and resources needed, as well as the number of sessions you may require to fully attain your results. Once your course of action has been decided, Dr. Moore can go over costs and payment options Plastic Surgery Institute of Utah accepts.
How much hair do I have to have for a transplant?
The amount of hair you require for your transplant will depend on the amount of thinning that has taken place. This is different for everyone. To determine if you possess enough donor follicles, board-certified plastic surgeon Dr. Moore will evaluate the condition of your hair and make his best judgment.
How do I know if I qualify?
Those interested in receiving this minimally invasive hair restoration procedure should schedule a private consultation with Dr. Moore at our Midvale, UT office. Your one-on-one consultation will be confidential. During this meeting, Dr. Moore will assess the condition of your scalp and determine if you are a candidate to receive FUE treatment with NeoGraft.
Will my FUE procedure hurt?
FUE performed with the NeoGraft is the least invasive procedure for hair transplantation available on the cosmetic market today. It is performed alongside a local anesthetic, and patients often report little to no discomfort during their treatment. No stitches or sutures are needed following the NeoGraft system. Unlike traditional methods, this alternative leaves no unsightly scar, and the recovery time is much shorter.
ACHIEVE FULLER, THICKER HAIR
While hair loss is common, it can cause anxiety and lowered self-confidence for many men and women. If you are interested in a long-lasting hair restoration solution, schedule a consultation with board-certified plastic surgeon Dr. Moore at his office in Midvale, UT to learn more about Follicular Unit Extraction (FUE) with the innovative, automated NeoGraft system. State-of-the-art FUE transplant surgery at Plastic Surgery Institute of Utah can enliven your hair and your life.*Individual results are not guaranteed and may vary from person to person. Images may contain models.