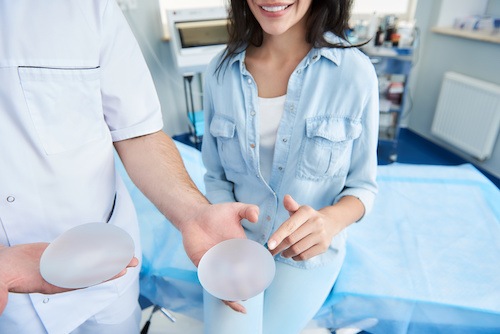 Financing Options for Breast Augmentation Surgery in Utah
What is Breast Augmentation
Breast augmentation, also known as augmentation mammoplasty, is a procedure aimed at increasing the fullness or lifting the breasts by inserting a saline or silicone implant. The procedure is commonly undertaken after childbirth or weight loss. However, most patients undergo the procedure for cosmetic purposes rather than medical reasons.
Insurance doesn't usually cover breast augmentation when it's done for cosmetic purposes. As such, it may require you to pay out of your pocket or research other financing options.
How Much Does Breast Augmentation Cost?
On average, a breast augmentation will set you back $3,824, depending on where it takes place and can reach as high as $12,000. It's crucial to note that the cost is separate from other miscellaneous charges such as anesthesia, medication, and implants.
Other factors that impact the final cost of the surgery include:
The city where the surgery is conducted.

The quality of materials used.

The surgeon's expertise.
Silicone breast implants will set you back $6,375, while saline breast implants cost an average of $7,300. You should expect to fork out more if your breast augmentation surgery involves fat transfer.
Other factors that can add up to the cost of a breast augmentation surgery include:
Pre and post-operative appointments

In-patient fees, including bed costs and cost of equipment

 Tests

Medication
What are Some Financing Options for Breast Augmentation in Utah?
Financing options are dependent to a great degree on whether the procedure is cosmetic or medical. Most insurers don't cover cosmetic procedures. As such, you should be prepared to pay out of your pocket.
On the other hand, your insurer should ideally cover breast augmentation costs if it's done on medical grounds, including after breast surgery and asymmetry. Some of the ways you can finance a breast augmentation procedure include:
Credit Card
It can help to research whether your credit card limit will be enough to cover all the costs associated with the procedure. Additionally, it can help to use a credit card with a low-interest rate. This applies if you already have a credit card at your disposal.
If you're looking for a new credit card, research those with a zero percent introductory offer APR. While it may seem insignificant, you should also consider those that offer rewards, including cash back.
Personal Loan
You'll most likely fund your breast augmentation using a personal loan if it's for cosmetic reasons. You can borrow from friends, family, or shylock. It can help to compare different loan offerings, including the interest rate, before deciding which one works best for you. It's also crucial to note that borrowers with good credit tend to enjoy lower interest rates.
Health Savings Account
A health savings account is issued alongside a low-cost, high-deductible insurance plan. It only covers medically-approved medical procedures and not procedures to change the aesthetics.
Paying out of Your Pocket
Ideally, this is the most suitable method of financing your breast augmentation surgery. However, breast augmentation tends to be expensive, meaning paying out of pocket is out of the question for most patients.
Savings
Another suitable way of financing breast augmentation surgery is using your savings. It usually involves planning, setting some money aside, and undergoing surgery once you hit your desired saving target. One benefit of funding using savings is you avoid paying potentially high-interest rates.
Lending USA
Working with Lending USA is one of the best financing options for individuals looking to fund their cosmetic breast augmentation surgery. Lending USA considers borrowers with varying credit scores and several payment plans.
Why Choose PSI Utah
PSI Utah offers a wide range of financing options for breast augmentation surgery in Utah at an affordable price. Contact us to speak to one of our seasoned finance experts regarding the best financing option for your needs. Start your journey by visiting our website today!