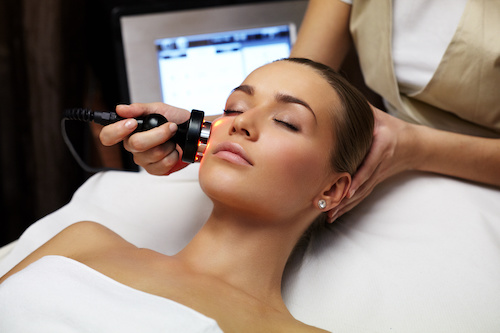 Best Medical Spa Treatments for You
What is a Medical Spa
Medical Spa, also called medspa or medispa, is not just a cosmetic service provider, it offers a combination of the cosmetic service of a traditional spa and the consultation of a trained physician.
The nature of the services provided in a medical spa gives patients more comfort and peace of mind that their skin is in good hands. 
The skin is the largest organ of the body, and while many people focus more on the other organs of the body than the skin, medical spas are a great way to bring the focus back to the skin and care for it with the right cosmetics, consultation, and treatment.
Many medical spas are operated by licensed physicians, which means qualified persons carry out more safe treatments. 
These physicians and surgeons provide medical services that improve the way you look and revive and repair your skin and body tissues.
Popular Med Spa Treatments
Medical spas offer a wide variety of non-surgical cosmetic treatments. Here are some of the medspa treatments:
Facials
Facials are one of the popular med spa treatments. The face is the most visible part of the body, and it is more exposed to external influences.
Having healthy, well-moisturized, and hydrated face skin boosts confidence and makes you feel great about the way you look. This is why facial treatment is important.
Facials remove dead cells, dehydrate parched skin, reduce fine lines, and clear clogged pores on the face. Here are some facials you should know:
Dermaplaning: This procedure repairs the upper layers of the skin through stimulation. It removes dead skin from the face and replaces it with smooth skin.
Microdermabrasion: This facial treatment exfoliates the skin and removes the thicker top layer. It is used to treat damage caused by exposure to the sun, stretch marks, and discoloration.
Microneedling: This is a procedure carried out with small sterilized needles which heal the skin by inducing elastin and collagen, which are essential for protecting and strengthening the skin.
Injectables
Injectables are non-surgical treatments for smoother and younger skin. They are used to relax facial muscles and smoothen wrinkles. 
There are two main types of injectables:
Neurotoxins and Fillers
Neurotoxins
: These are injectables gotten from botulinum toxin. When injected, they smoothen glabellar lines by paralyzing the muscles on the face, which causes lines and wrinkles. Examples of Neurotoxins are the popular
Botox
, Jeuveau, Dysport, and Xeomin.
Fillers
: Dermal Fillers injected into the face or hands help restore volume loss caused by some medical conditions and improve scar appearance, smoothen skin creases, and restore facial fat loss. Types of Fillers are
Restylane
,
Sculptra
,
Radiesse
, and
Juvéderm
.
How to Know Which Med Spa treatments are right for you
Most medspa treatments seem to do the same jobs and knowing which treatment is right for you can get confusing.
Here is what you should know:
What Medspa service do you require?
Knowing your condition and cosmetic needs will help you know which treatment is right for you.
Someone who has facial acne and needs a face boost will likely go for a facial medical treatment like dermaplaning or microdermabrasion. In contrast, someone who has underarm sweating will probably go for MiraDry treatment.
Consult a physician
As mentioned above, there are diverse medical spa treatments for just one skin condition, and knowing which one to choose can be confusing.
Some physicians recommend botox to cure underarm sweating instead of MiraDry, while others recommend MiraDry over botox.
A licensed physician will recommend the best and safest treatment for you.
Choose the right medical spa.
In order to choose the right medical spa treatment, you need to choose the right medical spa.
The right medical spa should have a full line of medical spa treatments for you to choose from, certified professionals, and a calm environment.
Why Choose PSI Utah
Looking for the right medical spa in Utah? Choose Plastic Surgery Institute.
We offer diverse medical spa treatments like dermaplaning, botox, spider vein treatment, hyperhidrosis treatment, laser hair removal, and skin tightening in a serene and relaxing environment.
We have medical professionals available to answer your questions about our Utah medical spa and cosmetic treatments.
Schedule a consultation with us now!